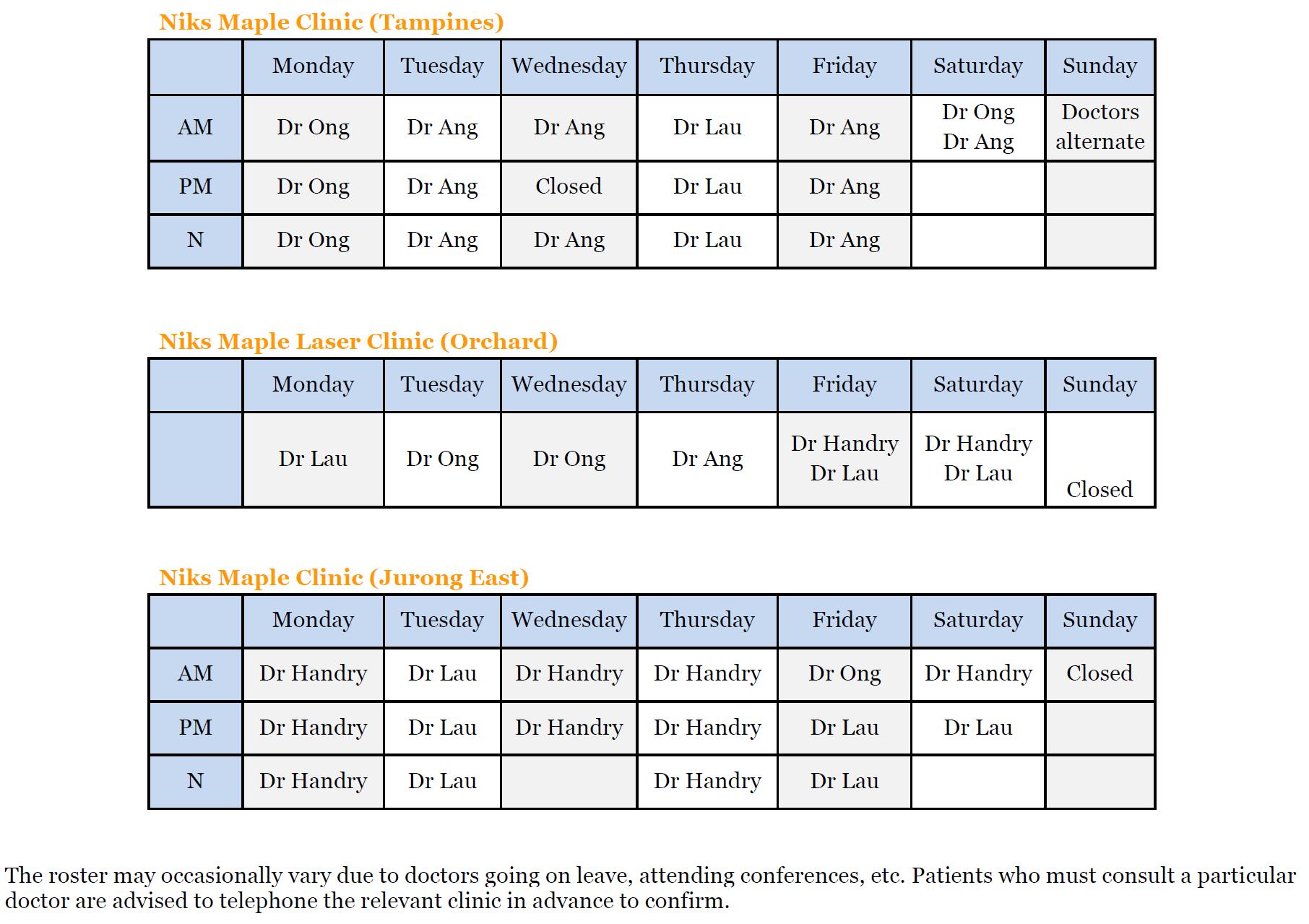 Appointment is only accepted at Niks Maple Laser Clinic in Orchard. Niks Maple Clinic in Tampines and Niks Maple West Clinic in Jurong East are walk-in clinics and no appointment is necessary.
Requests for appointment using this page are not confirmed until our staff member telephones you. If you wish to obtain a confirmed appointment immediately, please telephone the clinic at 62359428. We are not able to contact telephone numbers outside Singapore. Please leave a Singapore telephone number for us to contact you. Overseas patients may call the clinic at +65 62359428 or email enquiry@nikspro.com.
If you default on an appointment, you may be required to pay a deposit before future appointments can be accepted.