Updates & News
Dr Ong will be away:
28 November to 7 December 2019
NRIC NUMBERS IN NIK$ SCHEME
As you may be aware, the Personal Data Protection Commission (PDPC) has announced new measures to restrict private entities from collecting full NRIC numbers from the public. Here we wish to explain our position on this matter with regard to the NIK$ scheme.
The NIK$ scheme is designed to work with both Niks Maple Clinics and Niks Shop Salons seamlessly. In order to offer collection and redemption of NIK$ in Niks Maple Clinics, the scheme must be integrated into the clinic system. Under the law, the clinics are required to collect full NRIC numbers from patients (NB: this legal requirement takes precedence over the new PDPC measures). It follows that NIK$ members are also identified by full NRIC numbers.
If this were not so, we would have needed two NIK$ systems, one for Niks Maple Clinics and one for Niks Shop Salons. This would mean NIK$ collected in the clinics cannot be redeemed in the shops, and vice versa. It would also mean the clinics would not be able to view the patients' purchases of skin care products in the shops. These would have defeated the intended complementarity between Niks Maple Clinics and Niks Shop Salons.
We have therefore decided to retain full NRIC number as identifier for NIK$ membership. This is allowed under the new PDPA measures, provided that consent to the collection of full NRIC number has been obtained. Further, while the PDPA guidelines require companies not to unreasonably demand production of NRIC as a condition for selling goods or providing services, the NIK$ scheme is not a pre-requisite for purchasing our goods or services. Non-members are free to purchase our products or consume our services, but without the discounts accorded to NIK$ members.

In the light of the new PDPC measures, we invite you to rethink the use of your full NRIC number as identifier for your NIK$ membership. If you do not consent to such use, please let us know immediately and we shall be pleased to arrange for your exit from the scheme and remove all your shop records. You may call us at 62941802/2136 or email enquiry@nikspro.com or approach any of our shop staff. If you elect to remain in the scheme, you shall be deemed to have consented to the use of full NRIC number as identifier.

While we, for reasons set out above, are unable to do away with full NRIC number as identifier for the NIK$ scheme, we shall do our best to minimize the use of NRIC for NIK$ transactions.

With immediate effect, you may assign the NIK$ you earn to any NIK$ member by giving us any information that sufficiently enable us to locate the member in our system. This could be name, telephone number or email address. If multiple results appear on our screen, we may require further information to narrow down that NIK$ member. You do not have to scan NRIC if you do not wish to.

For redemption, we have to be more careful because we have a duty to ensure that NIK$ is not fraudulently redeemed. If you do not wish to show your NRIC, we can accept telephone number. Our staff will make a call to the number to verify that you are indeed the owner of the NIK$ you want to redeem. You should therefore have the correct mobile phone with you.

We hope to have your continued support for the NIK$ scheme. If you wish to contact PDPC, you can call them at 6377 3131.

What's New!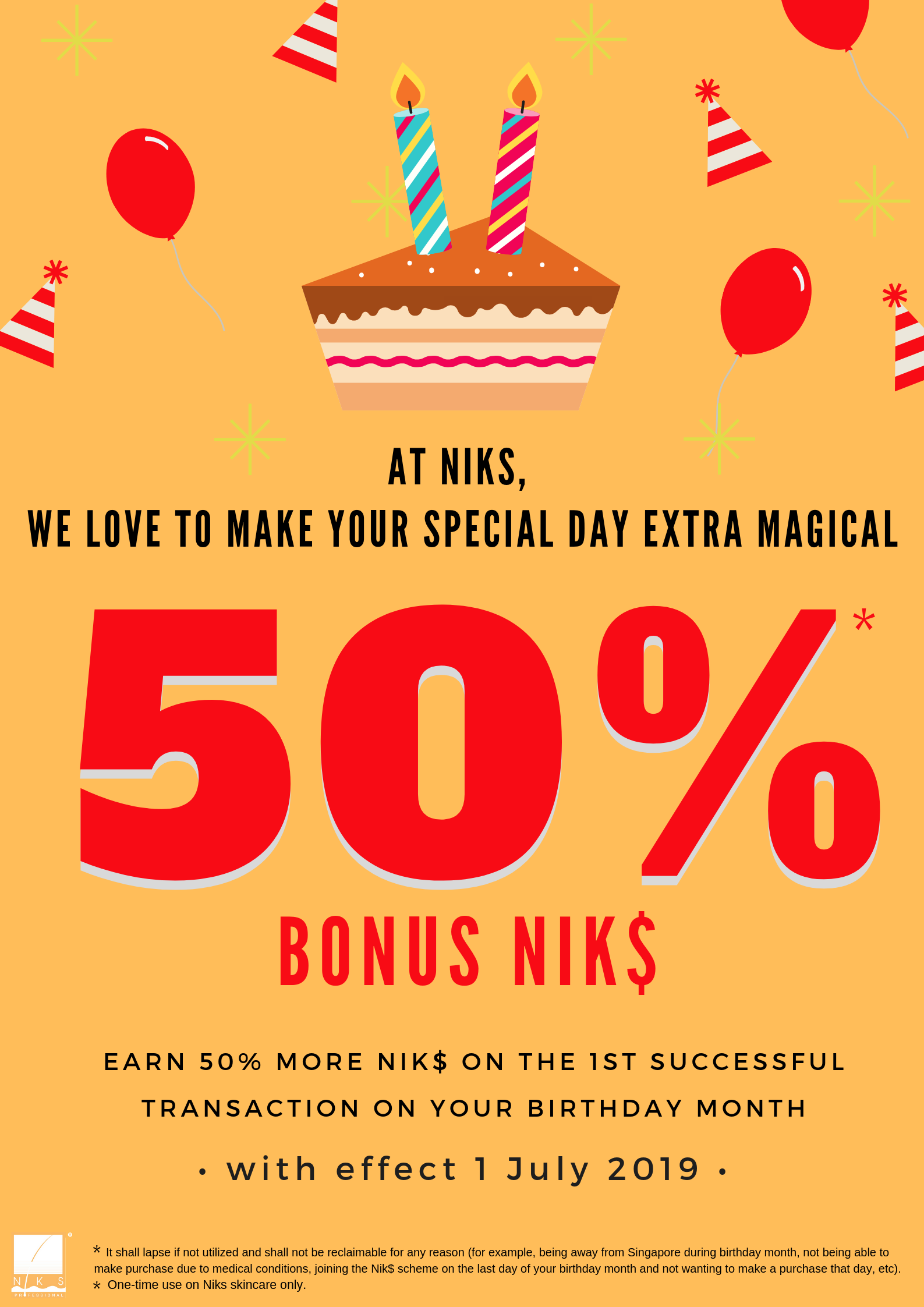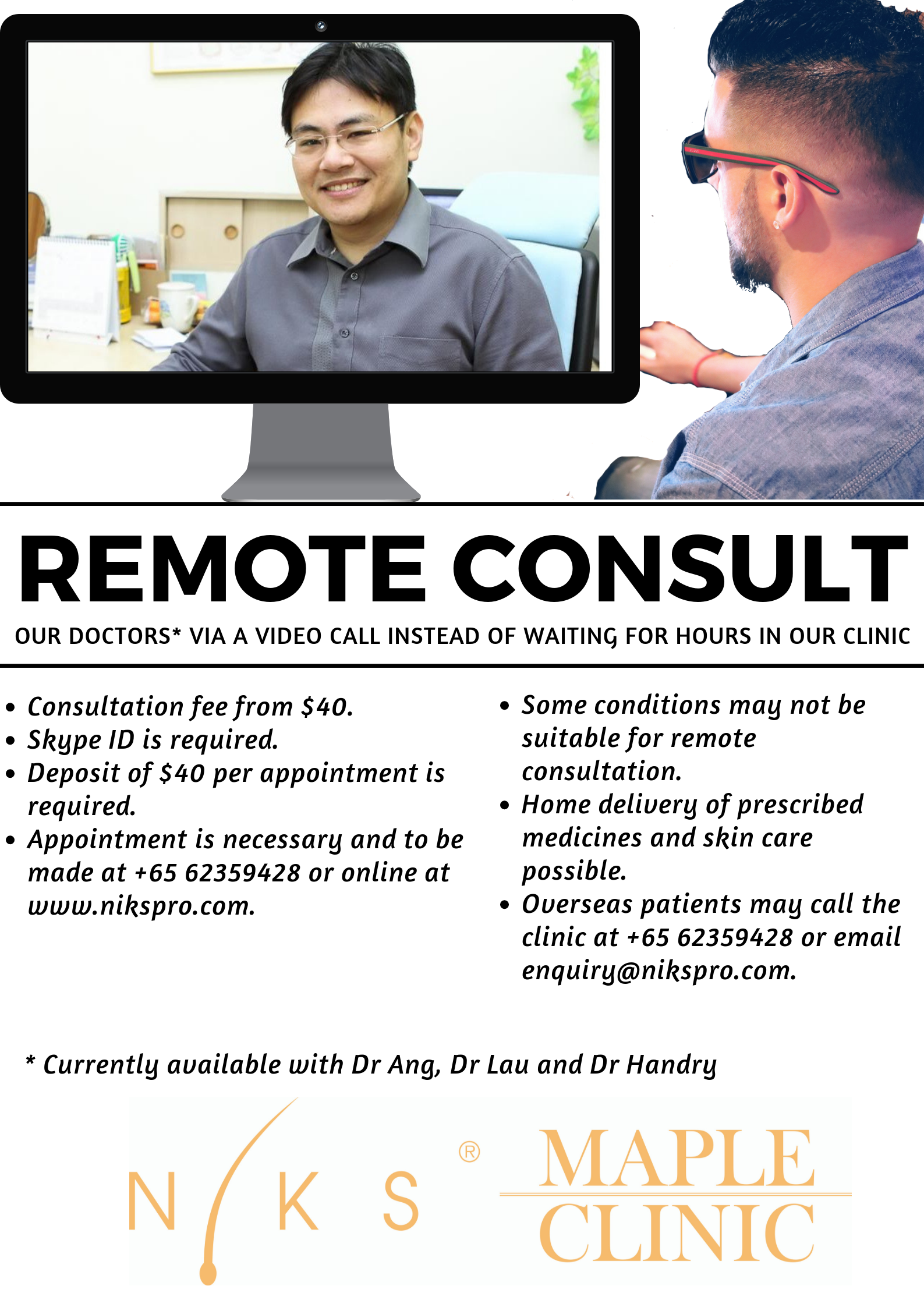 Niks Maple West Clinic in Vision Exchange now has its own laser machine: Fotona4D. Check it out!

Niks Maple Laser Clinic is one of first two clinics in Singapore to offer the cutting-edge pico-second PicoSure laser treatment! Check this out, plus our new Ultraformer III HIFU treatment for face.